WHAT FANTASTIC WOMEN! WHAT A WONDERFUL WELCOME!
Maman Monique & Maman Antoinette with us – wow! Telling stories of their own experiences & the women & girls & orphans they serve, learning about women's shelters in the US, sharing challenges & successes with wonderful friends: new or familiar, making & deepening special ties. What a feast of times together!. Building on the last newsletter, here are a few highlights.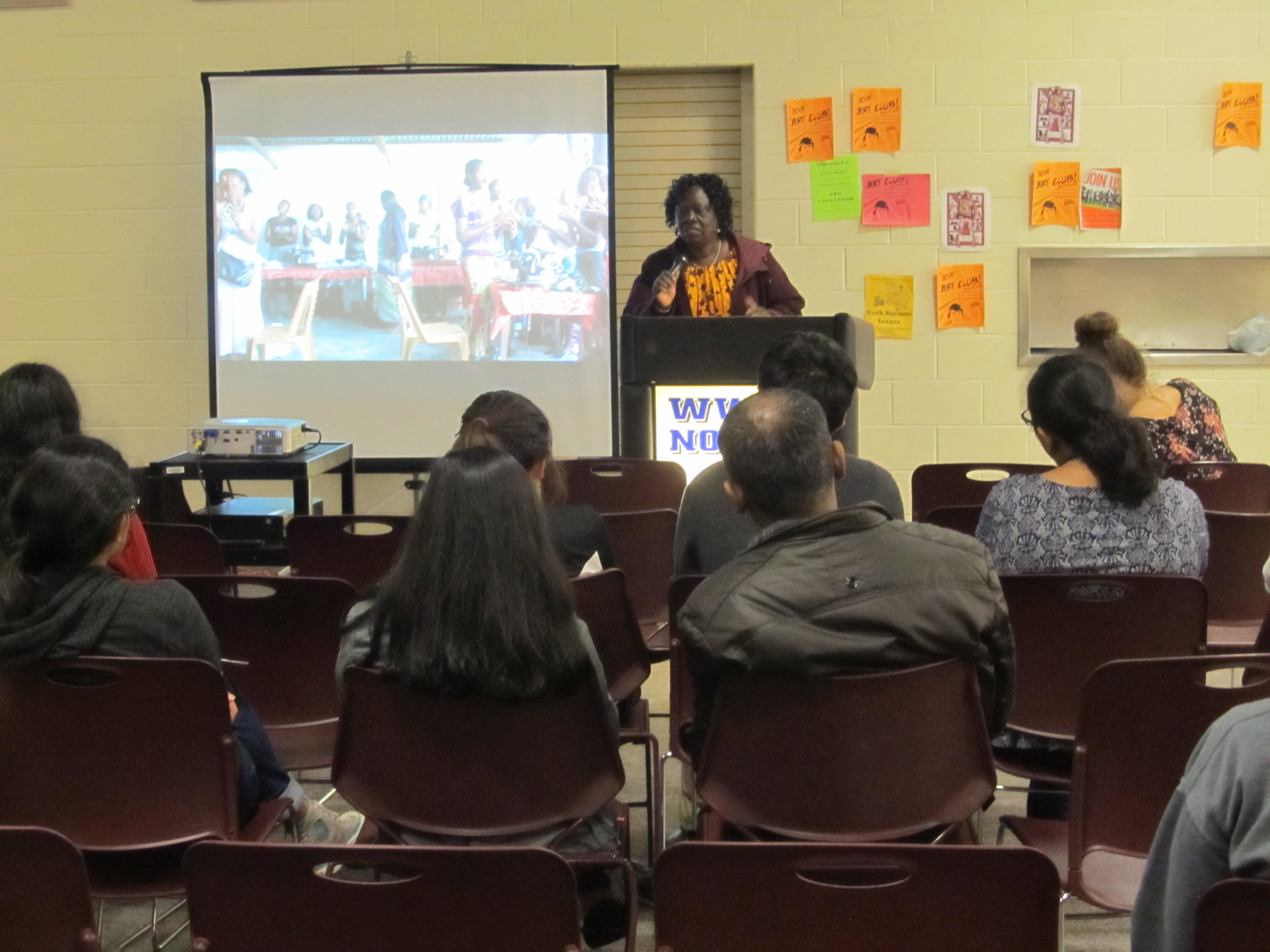 Graduation for the Sewing School
In mid-Sept. the sewing school "state exams" were held. Representatives of the government dept. which oversees vocational education are invited to test students' abilities in order for them to earn an official certificate. The process is rigorous: each candidate chooses at random from a hat the number of a picture of an article of clothing & must create that by herself without a pattern or any assistance in two days. Examiners also test literacy & other skills. Woman Cradle of Abundance's school passed with flying colors! The examiners were so impressed that they suggested expanding to a culinary school & other skills. A few weeks later the official graduation ceremonies were held in a nearby church, with representatives of state & church & community as well as families. Thirteen young women completed their program & received sewing machines to begin their independent careers. THANKYOU to SO MANY FRIENDS who have made this wonderful day possible!!!